Like a haunted Victorian child or Serge Gainsbourg post-bender, dark under-eye circles have been with me since when I was very young. I like to think it's the result of being a wise old soul or that it's the physical manifestation of a romantic and poetic je ne sais quoi, but I think we all know that it's just genetics or sleep deprivation. I've tried just about every eye cream and concealer on the planet, with varying degrees of success. Recently, my interest was piqued by the many eye creams containing caffeine—I'm curious to see if they actually work or if it's all just branding. I tapped an expert for her thoughts on the best eye creams with caffeine, and it turns out that they might be on to something!
We already know that caffeine is a stimulant, but how does that translate into being an effective skincare ingredient?
Brooke Morton, a Nurse Practitioner at JECT, it all became much clearer. She explains that caffeine is a vasoconstrictor, so it has the ability to constrict our body's blood vessels, which makes it an anti-inflammatory ingredient. Research has shown that there is a visible improvement in puffiness when caffeine is applied under the eye area, making it particularly beneficial for those who suffer from puffiness, under-eye bags, and tired-looking eyes.
Morton recommends applying an eye cream containing caffeine after waking up in the morning to help the eyes appear more alert and youthful. Luckily, there are no common skincare ingredients that are contraindicated for use with caffeine, but she reminds us to make sure to review our skincare regiment with our dermatologist or aesthetics provider.
Below are some of the best eye creams with caffeine!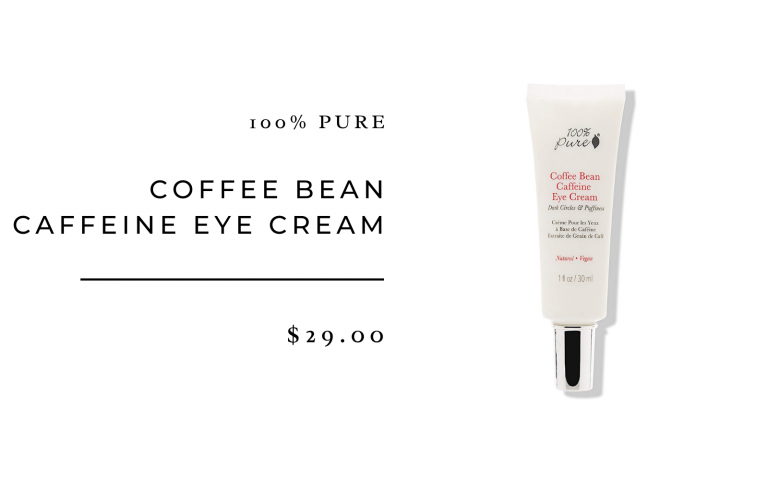 100% Pure Coffee Bean Caffeine Eye Cream
Wake up with three different types of caffeine that blur wrinkles, reduce puffiness, and illuminate the eye area. It's an ultra-hydrating formula that works to make even the most tired eyes seem alert and functioning—great for the morning or after a long day of Zoom meetings!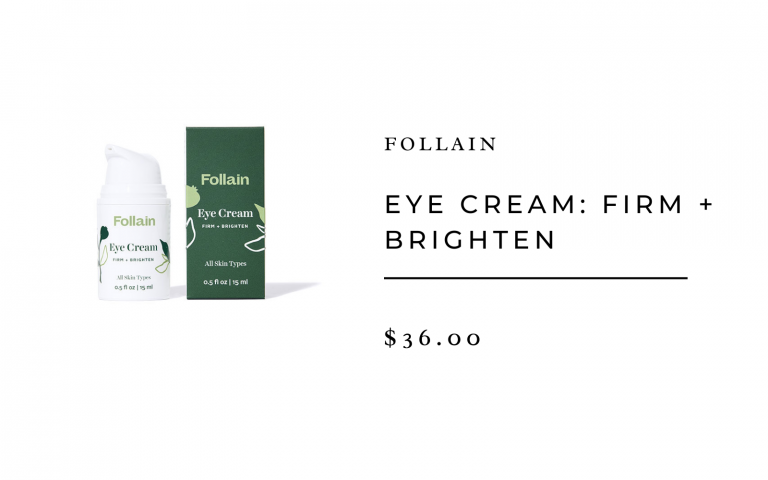 Follain Eye Cream
Follain's caffeine-infused eye cream feels like it should be a high-end item but it has an extremely accessible price. Give your eyeballs a wake-up call with this luxurious cream that also includes powerful ingredients like bakuchiol, peptides, and vitamin C.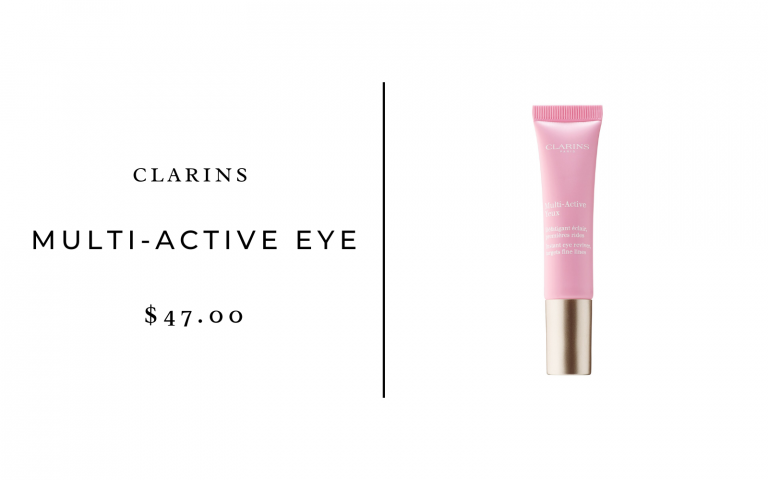 Clarins Multi-Active Eye
If you're partial to a gel consistency, then check out this refreshing and smoothing cream from Clarins. Visibly smooths lines and reduces the signs of fatigue around the eye area. It's enriched with illuminating pigments that instantly brighten up the eye contour.
Pro tip: Stick it in the fridge so that the ultra-cold, cryo-metallic tip blasts away puffiness and dark circles.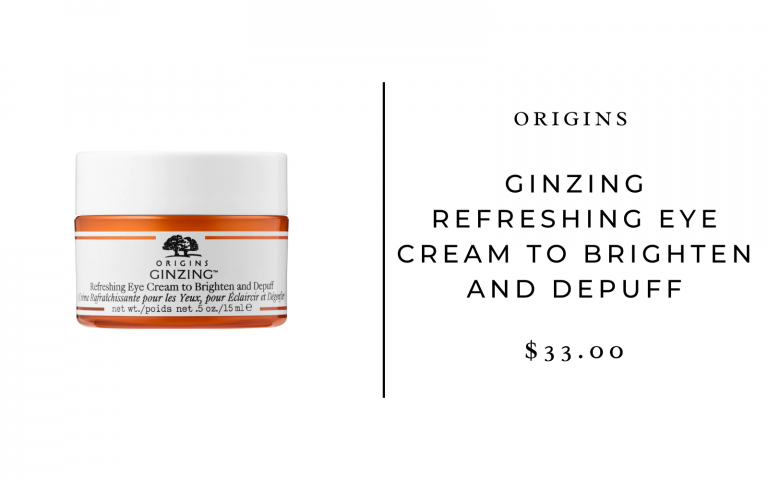 Origins GinZeng Refreshing Eye Cream
Origins' iconic eye cream has long been a staple for devotees of caffeine-infused eye creams. It visibly revitalizes tired-looking skin, hydrates, and illuminates the entire area. For how effective it is, it's a steal.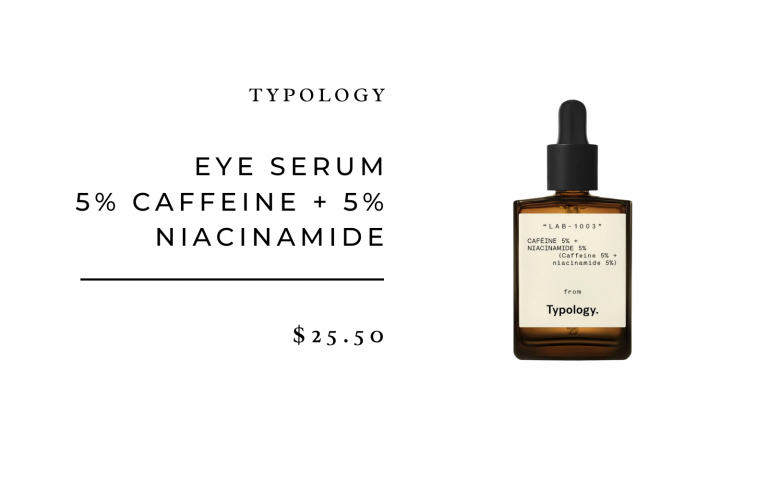 Typology Eye Serum
Typology is constantly selling out of this fabulous circulation-boosting eye serum. It's a highly popular product thanks to how quickly it helps to visibly reduce the appearance of dark circles. Even better, it's 80% naturally derived, fragrance-free, and vegan.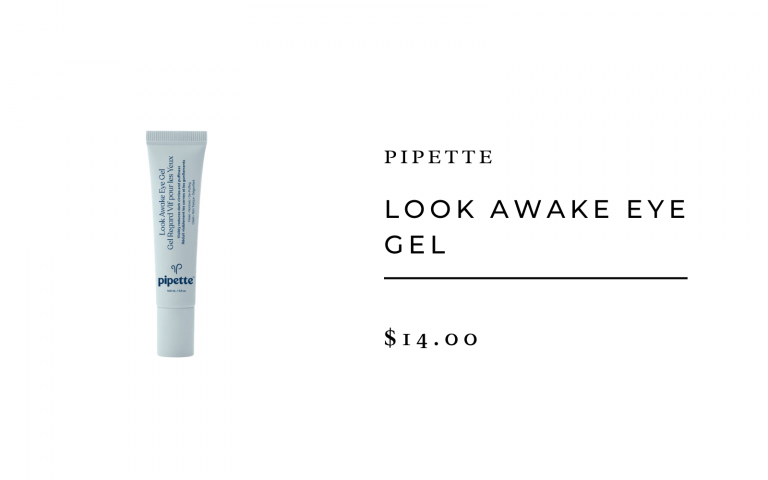 Pipette Look Awake Eye Gel
Whether you're an insomniac or a postpartum mama, this refreshing eye gel instantly wakes up tired, puffy eyes. it features a cooling rollerball applicator that feels delicious on a sleepy face while also moisturizing, reviving the area, and reducing dark circles.
Neocutis Lumiere Firm Eye Cream
This just so happens to be Morton's favorite eye cream for puffiness. She mentions that in addition to high-quality caffeine, it also has light-reflecting pigments, is dermatologist-tested, non-comedogenic, fragrance-, and cruelty-free. The anti-aging properties also make it her go-to for people in their forties.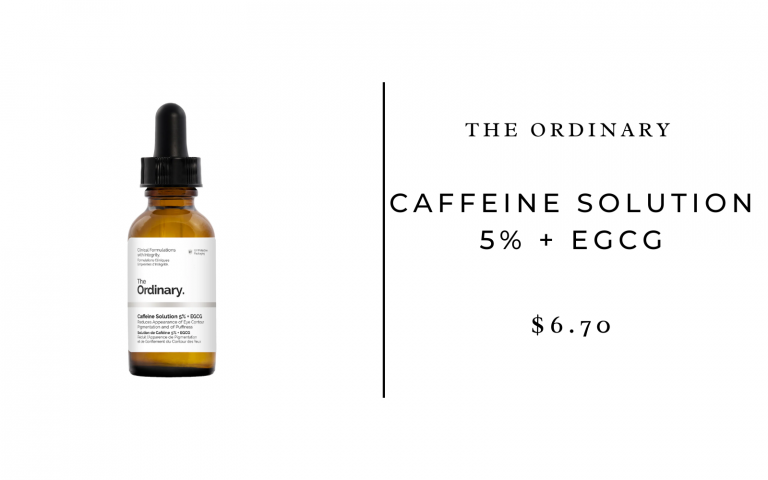 The Ordinary Caffeine Solution 5% + EGCG
On a budget? No problem. The Ordinary continues to consistently deliver powerful products with high-quality ingredients at amazing prices and the Caffeine Solution is no exception. This highly-concentrated serum uses high-solubility caffeine and green tea catechin to visibly reduce discoloration and puffiness around the eyes.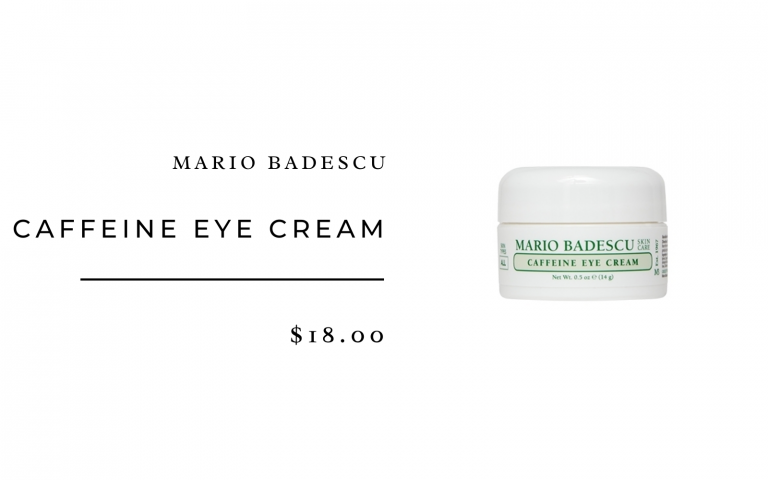 Mario Badescu Caffeine Eye Cream
Where to begin with this light, silky eye cream. It hydrates, softens, smooths, and de-puffs the skin, leaving only radiant and shimmering eyes. The lightweight, whipped texture melts into the skin beautifully thanks to caffeine and skin-loving botanicals that nourish and moisturize.
---
Have you ever tried a caffeine-infused eye cream? Hope these products will help you stay more active, alert, and productive throughout the day! Feel free to comment below what do you think of caffeine creams and if you've used any before – don't be shy!
Xoxo, Messycafe.